Mar 9, 2022
Meet EKT @ NAB 2022 to hear about our RDK, SKYflow and Stratos360 solutions.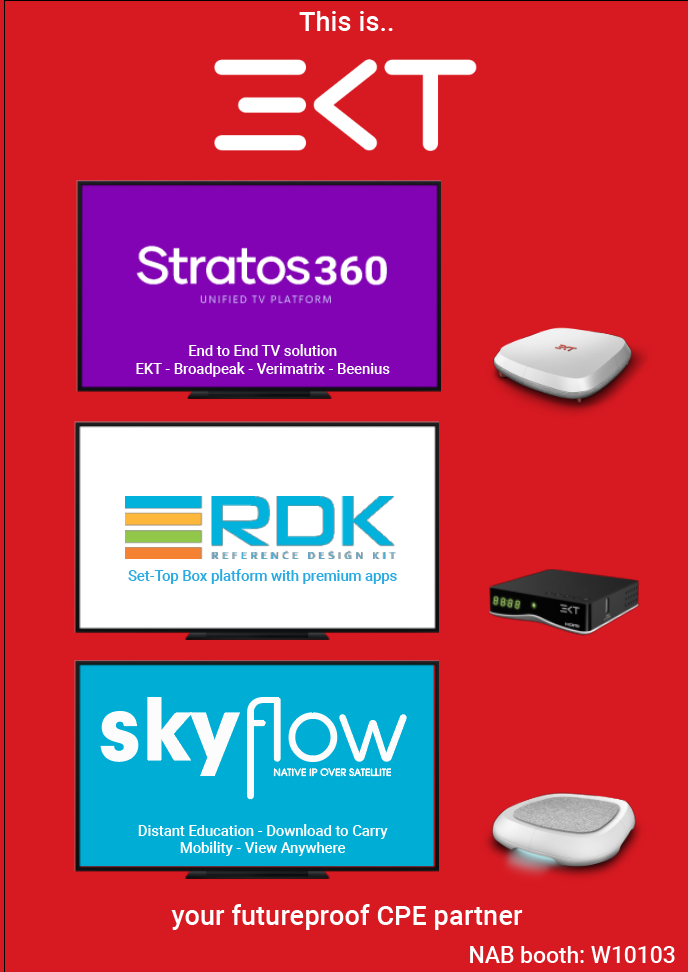 Projects don't need to be complex, expensive and never on time...visit us at NAB and check our solutions. The future made simple.
Would you like to learn more about live and on-demand high quality content - anytime, anywhere and on any device?
Are you considering an RDK Solution?
Are you looking for a Unified Cloud TV super bundle for IPTV/OTT and Hybrid delivery?
Then make sure you visit our booth W10103 during your visit to NAB. Pls e-mail j.mulder@ekt-digital.com to schedule your appointment.